OKX cryptocurrency exchange, formerly known as OKEx, is one of the leaders in cryptocurrency exchanges. It offers a brokerage platform allowing users to trade hundreds of crypto tokens and future trading pairs. Established in 2017 and based in the Republic of Seychelles, the exchange has grown rapidly and now competes with other major exchanges such as Binance.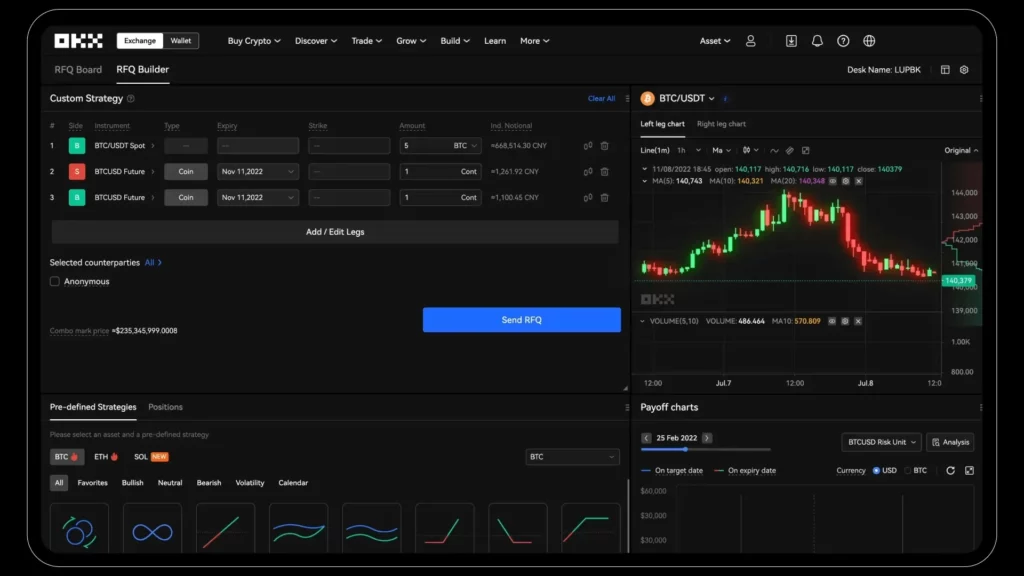 OKX features and services
OKX stands out for the diversity of its trading features, ranging from in-depth trading functionality to crypto banking services. It offers a wide selection of tradable assets and allows users to gain exposure to both spot and derivative trading. What's more, OKX supports leveraged trading despite some questionable pipelines in 2020.
Buy and sell over 340 cryptocurrencies via Instant Buy or Spot markets.
Ability to trade different asset types, including futures, margin trading, spot trading and options.
24/7 customer support, accessible via live chat, email, online ticketing system and social networks.
Easy-to-use and intuitive interface, adaptable to the needs of beginners and experienced traders alike.
Secure, anonymous trading environment with no KYC verification requirements (withdrawal limit of 10 BTC per day and daily trading up to $500).
Safe and reliable cryptocurrency wallet services to store your digital assets securely.
Cross-chain NFT market supported on Ethereum, Solana, Polygon, and more.
Seven different types of staking on hundreds of tokens and pairs, with fixed or flexible terms.
Access to advanced tracking tools, technical indicators and order types.
A mobile version of the platform compatible with iOS and Android devices.
Single or multiple collateral crypto loans on fixed or flexible terms.
A P2P marketplace supporting over 93 fiat currencies.
Trading options offered by OKX include Quick trade (single market), spot trading, margin trading, DEX (Decentralized Exchange) trading, perpetual swap, futures, options, copy trading, trading bots and lending . In addition, OKX offers a crypto mining pool, crypto-to-crypto lending and staking.
A wide choice of services and cryptocurrencies
In addition to its vast selection of cryptocurrencies, OKX invites its users to discover the world of decentralized finance (DeFi), decentralized applications (dApps), non-fungible tokens (NFT) and blockchain gaming. The platform serves more than a hundred countries and offers the possibility of buying over 270 cryptocurrencies, including Bitcoin (BTC) or Tether (USDT), along with some thirty local currencies.
OKX fees
As with other exchanges, OKX's fee structure depends on whether the investor is a market maker or a market taker. Trading fees for market makers vary according to a 'tier' system, reaching a maximum of 0.10% for spot trading. Withdrawal fees on OKX are slightly lower than on other exchanges.
Deposit and withdrawal
Once your OKX account has been created and verified, starting to trade is a straightforward process. An interesting feature is that when using the 'single market', you don't need to go through KYC (Know Your Client) processes to deposit, trade and withdraw.
Buying and selling on OKX
Like most exchanges, OKX offers a variety of order types for investors and traders. In addition to industry-standard trading practices, OKX offers two additional order types that may be unfamiliar to traders.
User experience on OKX
The OKX user interface is simple, interactive and straightforward. The desktop version of the browser takes up a lot of computing resources, but that's the case with all these browser exchanges. Ultimately, despite a few shortcomings, the user experience on OKX is comparable to that of the other major exchanges.
Advantages and disadvantages of OKX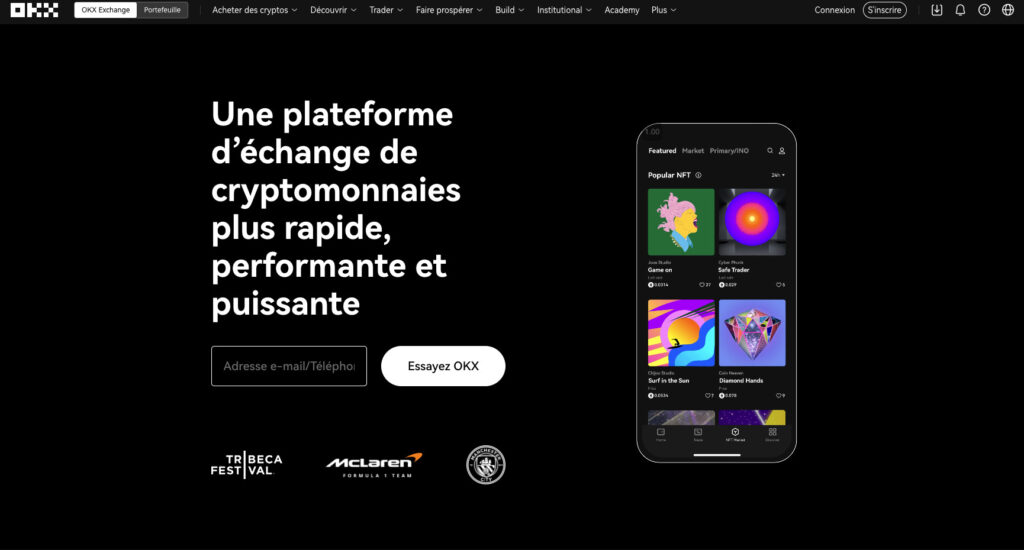 OKX's advantages include low transaction fees, hundreds of trading pairs available, a high annual percentage yield (APY) and a wide choice of fiat currencies. However, the platform also has its drawbacks, such as a rather complex fee system, and liquidity that is not always guaranteed.
OKX
OKX is a leading crypto exchange platform: explore Web3, invest in DeFi and NFTs