Gate.io is a Bitcoin exchange platform that supports BTC, LTC, Ethereum, Qtum and many other blockchain assets for trading. In just a few years, the platform has gained global popularity and is now functional in almost every country in the world. However, the platform is currently not operational in China and has moved its headquarters to Virginia, USA.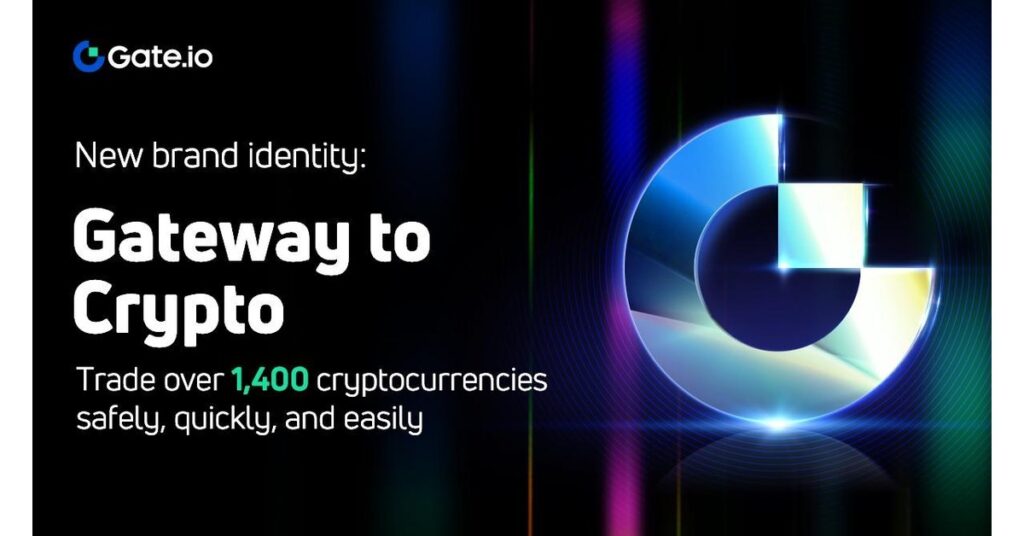 Key features of Gate.io
As one of the world's largest decentralized cryptocurrency exchange platforms, Gate.io offers thousands of tradable assets and a multitude of features . Here's an overview of the platform's key offerings:
Wide choice of assets: With over 1,400 tradable cryptocurrencies, Gate.io offers a wide range of options, including all major cryptocurrency pairs as well as a large number of altcoins and tokens.
Staking and lending: Maximize your inactive cryptocurrencies by staking them on Gate.io, typically for an annual return of 2-10%.
IEO platform: Participate in token sales for promising blockchain projects via Gate.io's recently introduced Initial Exchange Offer (IEO) platform.
Futuresand derivatives trading: Gate.io enables futures trading on digital assets with up to 50x leverage, amplifying profits (or losses) on transactions.
NFT market: As one of the few trading platforms with an integrated NFT market, Gate.io enables users to buy, sell and securely store NFTs in custody vaults.
24/7 support: With a responsive customer support team available 24/7 via live chat or email, Gate.io ensures rapid assistance to its users.
Gate.io supports over 800 leading cryptocurrencies with over 1000 cryptocurrency pairs for trading. The platform also offers spot trading and margin trading. It has also extended its services to other markets such as ETFs, options, futures and derivatives for investors. Gate.io is primarily aimed at professional traders, but beginners with little experience will also find something to their liking.
Gate.io features
The Gate.io platform features an easy-to-use interface designed for both novice and advanced traders. It enables margin trading, futures, crypto lending or derivatives trading (spot exchange) with up to 100x leverage, in addition to crypto trading. Gate.io offers real-time market information and charting tools essential to traders for the efficient trading of altcoins, stablecoins and DeFi tokens. It also offers a demo version via the Gate.io testnet.
Advantages and disadvantages of Gate.io
Advantages:
The platform operates globally in over 400 markets and more than 800 cryptocurrencies.
Incredible IEO (Initial exchange offering) platform.
Robust mobile application.
Multiple functionalities, including spot trading and margin trading with 10x leverage.
Highly secure trading.
24/7 customer support.
Disadvantages :
Unregulated trading.
Not recommended for novice traders.
Registration and login on Gate.io
Registration on Gate.io is straightforward and can be completed in just a few minutes. After registration, users must create a separate password to access their funds, which must be different from the login password.
Check
Verification is not the next step after registration; it can also be performed later when withdrawing funds from the crypto exchange. To verify the Gate.io trading account, users must first log in to the site with their login credentials, then click on the "Verify" button.
Deposit of funds
After login verifications are complete, users can directly deposit funds into their Gate.io accounts using one of the many cryptocurrencies and stablecoins (such as USDT) and start trading.
Gate.io fees
Gate.io offers a different fee structure to its registered traders:
Deposit fee: Gate.io charges no deposit fee to its users, just like most cryptocurrency exchanges.
Withdrawal fee: A standard blockchain network fee is charged to users who wish to withdraw funds from the Gate.io crypto exchange.
Trading fees: The trading fee structure on Gate.io is different for spot and margin trading markets.
Deposit and withdrawal methods
Gate.io doesn't allow any deposit methods other than cryptocurrencies, making it difficult for beginners to trade on this platform. Traders who don't have crypto but wish to trade on Gate.io will first need to procure cryptocurrencies on other crypto exchanges, then deposit them on Gate.io to start trading on the platform.
Gate.io
Leading cryptocurrency exchange with over 1400+ crypto-currencies and stablecoins available on Gate.io